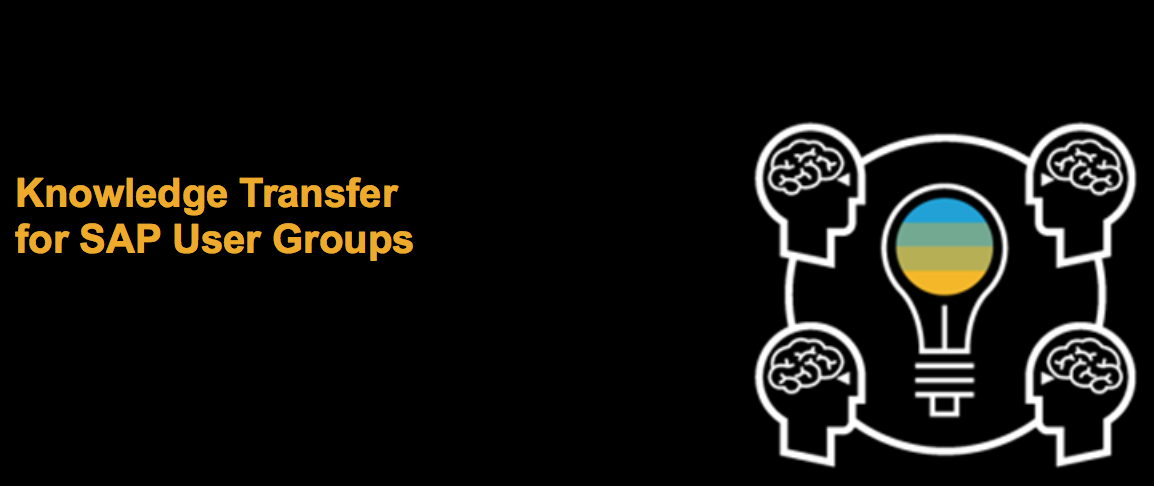 Dear All,
We would like to invite you to the following Knowledge Transfer Webinar Session for SAP User Groups:
Supply Chain Planning with SAP Integrated Business Planning – Overview
With the SAP Integrated Business Planning (IBP) solution, SAP is moving fast forward with its supply chain planning offering.

Powered by SAP HANA in-memory technology, this real-time supply chain planning solution seamlessly spreads capabilities for strategic & tactical sales and operations planning, demand planning and sensing, inventory optimization, supply planning, deployment planning, and response management. The processes are enhanced with powerful supply chain analytics, supplier collaboration capabilities, what-if simulation, alerting, and more – in the cloud.

This webinar will provide a first-hand overview around the key aspects of the solution and thrives to help you understand how newer paradigms such as daily planning cycles, machine learning, social collaboration, seamless processes, and real-time reporting are being addressed.
If you need additional information or in the case of any questions, please do not hesitate to contact us.

Best regards,
Your SAP User Groups Knowledge Transfer Team
Useful links and additional information: