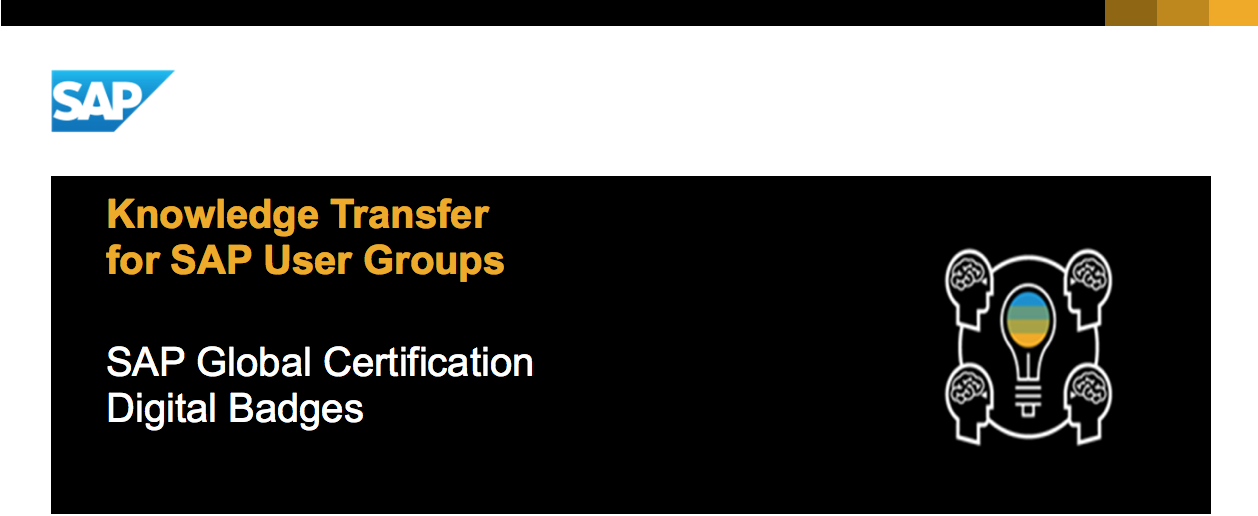 SAP has just announced new digital badges for the SAP Global Certification program to help users and SAP software learners promote their proficiency in various subject areas specific to our software.
What's in for you?
• The badges will be issued to certified professionals on the latest available release and will link to a page with detailed information about skills and certification validity
• Certified professionals will receive a badge without additional costs
• You can now prove your SAP certification online
Get more details:
• SAP's Chief Knowledge Officer Bernd Welz about promoting your SAP Certification in Social Media
• Read Stefan Haenisch's blog post in the SAP Community
• Check out the step-by-step guide and this video to learn how to share SAP Global Certification digital badges within the major social networks, like Facebook and LinkedIn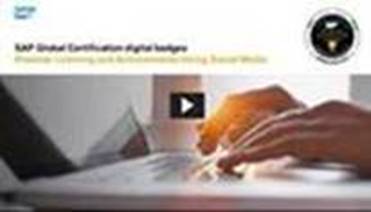 • You can find more answers to your questions in the FAQ.